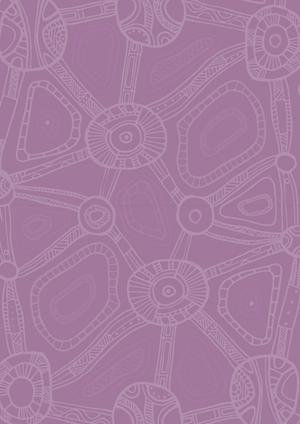 Wellah Together Online Portal
Reading Food Labels
Welcome to week two! This week we will explore how to read food labels so we can make more informed decisions when buying a range of food products!
We also introduce you to Tracy Hardy, a Gamilaroi woman and founder of Wattleseed Nutrition who shares her insights to understanding holistic health through the foods we eat.

So what are you waiting for? Get exploring below!

Got questions? Feel free to contact your Wellah Together team at hello@clothingthegapsfoundation.org.au
Healthy Tucker Cards
Want to be able to make more informed decisions when grocery shopping?
Use the Healthy Tucker and Drinks card to help compare products.
Healthy Tucker Cards are from VACCHO
Meet Tracy from Wattleseed Nutrition
Did you know that our gut is pretty much our second brain? Your host Lena yarns with Tracy, a proud Gamilaroi woman and Founder of Wattleseed Nutrition and explores how Tracy uses a First Nation's cultural lens to deliver nutrition education in her business.
You'll have a chance to meet Tracy in our upcoming Zoom on Wednesday 11th August!
Find out more in the video below!
WATTLESEED NUTRITION
Tracy Hardy
"I understand the value and significance of traditional food systems and foods and advocate their positive impact on culture, food security, health and wellbeing for First Nation Peoples of Australia."
Having trouble navigating the portal or have any questions? Email us at hello@clothingthegapsfoundation.org.au
Rethink Sugary Drinks
You wouldn't eat 16 teaspoons of sugar, so why drink it?
#DrinkWaterUMob