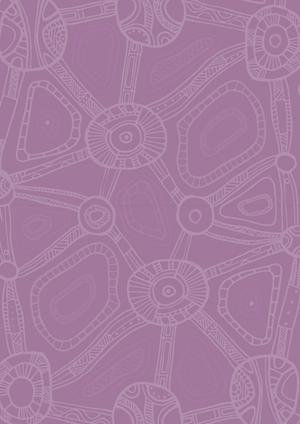 Wellah Together Online Portal
Getting Active
Welcome to week four! This week we will explore getting active. This includes understanding the difference between light, moderate and vigorous physical activity.
We will also provide you with some of our favourite tools and resources to help you get moving.

Please note that this week's video was not filmed in a studio due to COVID lockdown in Melbourne :)

Got questions? Feel free to contact your Wellah Together team at hello@clothingthegapsfoundation.org.au
Wellah Workouts
Check out our equipment free workouts that are perfect for home, hotel rooms and the park.

There are 14 videos featuring
movements that are adaptable to suit a wide range of fitness and mobility levels. Do what feels right for your body and aim for perfect form over speed.
Training Plans for Running
Want to get into running but don't know where to start? Medibank have a range of training plans suitable for every level and goal.
This Girl Can
This Girl Can – Victoria celebrates and supports Victorian women to embrace physical activity!
Since the launch of This Girl Can, three Aboriginal women have been celebrated as ambassadors! They are sure to inspire you to get moving :)
Check them out below!
Aunty Pam Pederson
Could you imagine running half a marathon? What if we told you that Aunty Pam, Yorta Yorta elder ran her first half marathon at 61 years old? Are you shocked? Perhaps inspired? Are you already thinking about what this means for you and your own goals?
Be inspired here
Kirsten Hausia
Growing up as someone who preferred all kinds of other extra-curricular activities over sport, proud Yamitji woman Kirsten found her running rhythm in her thirties. 
Be inspired here
Jess Lovett-Murray
Jessica, a proud Gunditjmara, Yorta Yorta and Wemba Wemba woman, says running helped her get through a tough time in her life. 
Be inspired here
Other Mob who inspire us to get moving!
Black Fitness
Chris Warrior, a Kokatha/Wirangu man from South Australia is the founder of Blackfitness. 

Chris started the Blackfitness page to inspire, educate and network mob across Australia. The goal is to share positive, life-changing stories from all backgrounds.
P.S Chris is a participant in our Wellah Together progam...be sure to say hello :)
Follow Blak Fitness here
TriMob
TriMob is an Australian First Nations Triathlon Club established in 2020 aimed at increasing the participation of First Nations people in the sport of triathlon and endurance sports. The word mob represents community, family and people for First Nation Australians.
They share and celebrate a variety of First Nation's people during their training and events.

Follow TriMob here
5am Sisters
This group of Aboriginal women known as the 5am
Sisters are motivated and inspired by to get out that door and get moving.

They use Instagram as a platform to share the true up's
and down's to navigating a healthy lifestyle.
Follow 5am Sisters here
Having trouble navigating the portal or have any questions? Email us at hello@clothingthegapsfoundation.org.au