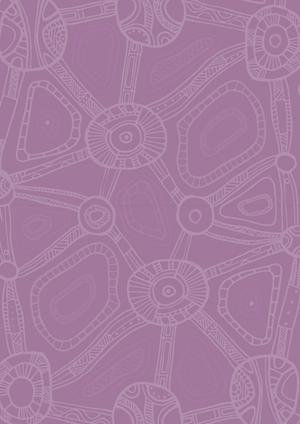 Wellah Together Online Portal
Goal Setting
Goal Setting
Welcome to week six! It's officially the final week of our Wellah Together program. But not to worry, because shaking up your health an wellbeing never ends. Getting Wellah Together lasts forever and beyond this program. That's why in our final week we will explore goal setting and the power of SMART goals so we can continue to keep using all the tools and resources we explored throughout this program.

Please note that this week's video was not filmed in a studio due to COVID lockdown in Melbourne :)

Got questions? Feel free to contact your Wellah Together team at hello@clothingthegapsfoundation.org.au

SMART Goals
In this week's video we talk about the power in making SMART goals. We encourage you to write down how your goals align to the smart acronym. Sometimes when we write our goals down and give it a timeline, they become real!
To read more on SMART goals and how to use them check out the link below!
Shift Chart
Our shift chart is a great tool to help work towards your bigger goal! Use the shift chart to be specific in what steps and actions you will need to take during the week to reach your final goal.
Remeber:
Banking those consistent healthy behaviours is the best way to invest in positive health outcomes and combat chronic diseases so we can live long lives with our family and friends.
Also don't forget, health is changing and can mean different things at different times in our lives. Remember way back in week one when we spoke about health and the sliding scale? Allow yourself some balance to truly enjoy life too.
Health is forever! You've got this and we are cheering you on.
Thanks for getting Wellah Together
Having trouble navigating the portal or have any questions? Email us at hello@clothingthegapsfoundation.org.au